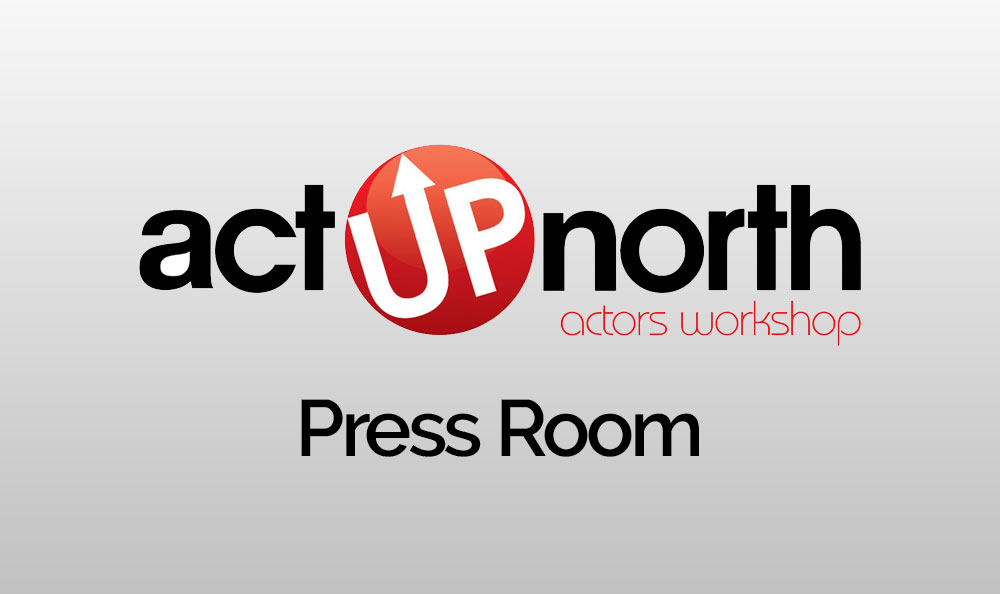 Attending drama school full time can be an expensive business, especially in these financially challenging times, but top quality training is available on a part-time basis all over the country and could lead to a professional career. Susan Elkin examines the options.
"Drama schools in England are in danger of becoming elitist,cliquey institutions, offering training only to privileged actors from wealthy backgrounds." The speaker is Jonathan Miller and although many readers of The Stage will disagree strongly with him, no one can deny that traditional training for two or three years is, for many, a prohibitively expensive choice…So it could be worth considering some of the less costly alternatives. Enter part-time training. Miller was speaking as patron of the Drama School at City Litwhich he says is "one of the few places trying to level the playing field".
Another organisation trying to flatten out Miller's perceived bumpy playing field is ActUpNorth (www.actupnorth.com) a part time training initiative founded by Peter Hunt in 2009. Hunt trained as an Actor at Arts Ed in London and has since gone on to train actors himself at ALRA North in Wigan which was named The Stage 100 Awards 2013 School of the year.
"I did some acting work and some production the moved back up north to work for an agency" says Hunt who grew up in Huddersfield. "And it led to my leading workshops for actors in Leeds where there was nothing available. So I randomly hired some rooms, put out feelers and it grew from there."
Today, ActUpNorth operates every weekday evening in Manchester, Liverpool and Leeds. Actors and people who want to be actors – admission is by workshop audition –come for a single two-hour weekly class with 12-14 students which costs just £15 per session. Hunt ensures they are all taught by very experienced practitioners and tutors and regularly brings in TV Directors, accent coaches, TV actors, theatre directors and casting directors to meet and work with the students – at no extra cost.
He routinely attends a class in one of the three venues himself every evening. Hunt has close to 150 students on roll overall and a waiting list of about 130 in each city.
But does it work? Do the out-of-work actors, barristers, wannabe performers, teachers, ex-military personnel and the rest of his disparate groups find jobs on the strength of their ActUpNorth training?
"Since opening we have seen our students come and go on to various things, including West End theatre and regional theatre," says Hunt. They've also been in soaps as regulars and guests in shows such as Eastenders, Casualty, Holby City and Shameless with numerous students also appearing in a number of high-profile TV campaigns. "Mark Morrell and Saira Chodhury are good examples of how ActUpNorth can support individuals.
Hunt adds: "Such is our reputation that we have caught the eye of a couple of local industry supporters, including ITV Drama and, more recently, Kay Mellor (creator of Band of Gold and Fat Friends) at Rollem Productions who has made donations to support the work we are doing at the school."
CASE STUDY ONE
Actor Saira Chodhury, 24 is a current ActUpNorth student
What drew you to acting?
I auditioned, without any training or preparation for the role of Anita Roy in Hollyoaks when I was 19. There were dozens of other Asian girls there for it but, amazingly, I got the part and did it for two and a half years between 2008 and 2011.
So you were hooked?
Yes although I didn't then go to drama school. I did a BA (Hons) in TV and Radio at Salford University. I didn't like the technical stuff much and decided that I would try and develop myself as an actor, following a module on presenting.
What are you doing at the moment?
I'm not in a regular role although I've recently appeared in ITV Drama Crime Stories and done a guest stint on Coronation Street, which runs on July 8 and 9. My dream is a regular role in Coronation Street.
So where does ActUpNorth Training come in?
I've been there for about three months now and I value it because I want to keep my training topped up and fresh. The tutor is very good at reminding me about things to consider at auditions- which is really useful. And being part of a training programme keepsyou in view for auditions anyway.
And you're involved in part-time training in another way too…?
Yes I run my own drama school, TV Talent, teaching acting and dance to children aged three to 16. We operate in five venues in the north-west with classes running in the evenings and at weekends. Have a look at the website www.tvtalentdrama.co.uk
CASE STUDY TWO
Actor Mark Morrell, 48,topped up his training with ActUpNorth
When did you do your full time training?
I graduated from High Melton Performing Arts College in Doncaster in 1999. It's now part of University Centre Doncaster – set up by Doncaster College and University of Hull.
And the part-time top-up?
I enrolled with ActUpNorth three years ago for 18 months and the work has been coming in pretty regularly for me ever since, including one-off roles, adverts (KFC, Perfect Homes and Harvester) and TV shows including Homefront, Hollyoaks, Sugartown, Come Rain Come Shine, Emmerdale and Five Days and so on. I still keep in touch with ActUpNorth.
What made you choose ActUpNorth and the part-time option?
I'd done some stage work, mainly fringe theatre, but I wanted a change and to do more TV. That meant learning TV techniques which is one of the strengths of ActUpNorth. It's a great course and I often recommend it to young actors I meet on set.
Have you tried other training?
Yes, and there are too many sharks in the training industry. I've has some poor experiences. We have a poor attitude to further training in this country. In Los Angeles everyone does regular continuous professional development and it's accepted as a normal part of an actor's life. We need to move towards that way of working here in the UK.
You seem to be a bit of a performance polymath, judging from your Spotlight profile…
Well yes, I do and have done quite a lot of things including conjuring. And I have illusionist, journalist and croupier on my CV too.
FOR MORE INFORMATION VISIT thestage.co.uk