Professional Acting Classes
in Leeds

in Liverpool

in Manchester

Online
TV | FILM | THEATRE | RADIO
Nurturing talent from the beating heart of the north
Founded in 2009 by Casting Director Peter Hunt, ActUpNorth has grown to be one of the largest and most successful independent training programmes for actors outside of London.
ActUpNorth is the leading provider of part-time actor training across the North of England, offering professional adult acting classes in Leeds, Liverpool, Manchester and online.
ActUpNorth offers a new, modern, and innovative approach to actor training. Our aim…
 '…to inspire and nurture talent by providing a professional and affordable outlet that enables committed and determined individuals to come together to learn the craft of acting in a safe environment'.
We have made an exceptional amount of progress over the last decade, remoulding tired and worn actor training methods to deliver a truly unique and contemporary approach, fit for the demands of the modern industry.
In 2022 after years of development we were pleased to finally be able to roll out 'multiACT'™ to our sites. 'multiACT'™ is our bespoke technology developed for and by ActUpNorth to technically deliver an 'acting for camera' class like no other.
All students follow a stringently devised curriculum and undergo regular observation and monitoring to ensure their continued progress and development. Our award-winning faculty are some of the most respected names in the industry both as actors in their own right and for their work in training actors at some of the UK's leading conservatoire Drama Schools.
In addition to the stability of a regular weekly tutor, students also get the valuable opportunity to work with a host of well-known, visiting industry experts including casting directors, agents, directors, and producers.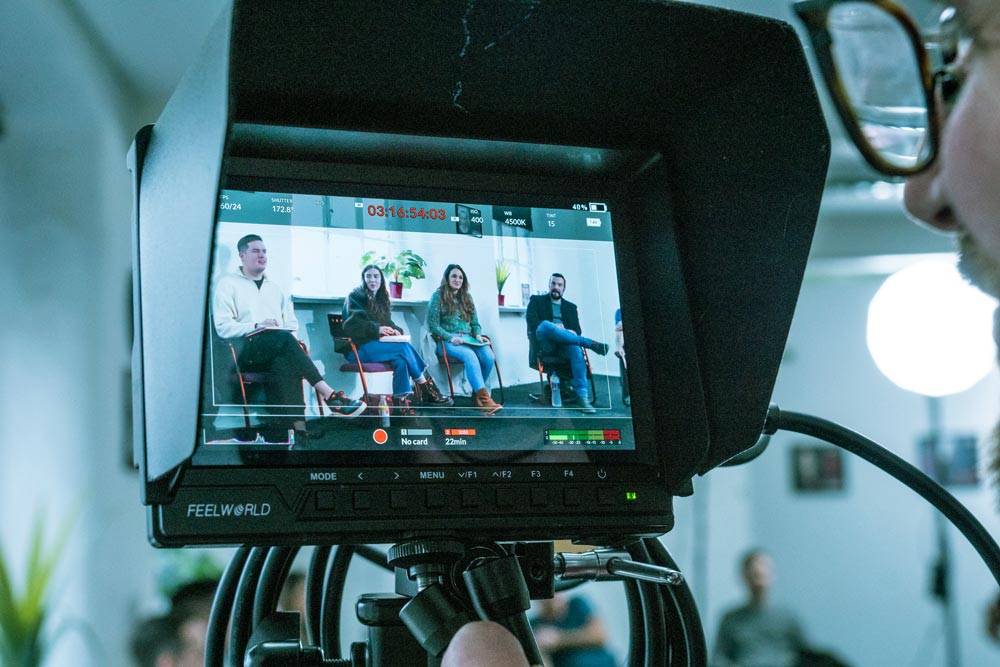 ActUpNorth is a Spotlight accredited training provider.
This means that upon successful completion of 2 full consecutive years of study with us you will be eligible to join Spotlight.
Apply Now
When Failed Auditions Lead To Hollywood
It is always disappointing when you fail an audition for a role you'd love to have, but budding actors and actresses should not be dismayed, as this doesn't mean their…
Don't Let The Kids Have All The Fun
There is often a perception about acting that it is something one starts at a very young age and if not, the chance will have passed.
https://www.youtube.com/watch?v=ZmV9OKFd0f8
We have followed ActUpNorth since day one and are pleased that many of the tutors, let alone actors are now represented by Lime.

Lime has always been keen to find the best of the best and know we can find this at ActUpNorth.

GEORGINA ANDREW

LIME ACTORS AGENCY
A fantastic selection of well-trained and well-prepared actors I wouldn't hesitate bringing them in for film auditions.

MANUEL PURO

CASTING DIRECTOR 'NORTHERN SOUL', 'THE SCORPION KING'
I always come out feeling energised and 'up' after a session working with an ActUpNorth class. The group are engaged, enthusiastic, make interesting choices and are willing to listen and take on notes in a proactive and positive way. Excellent ongoing training for actors of all ages and experiences.

SUZY CATLIFF CDG

CASTING DIRECTOR - CASUALTY, SILENT WITNESS, INSPECTOR MURDOCH MYSTERIES
I'm so glad that ActUpNorth fills a gab for all the actors in their area. I had the pleasure of teaching there and what a talented bunch they were!

MEL CHURCHER

ON SET ACTING COACH TO KIERA KNIGHTLY, ANGELINA JOLIE AND DANIEL CRAIG
I have always got a lot out of working with the ActUpNorth students. They're attentive, responsive and ready for action!

JANE ANDERSSON CDG

CASTING DIRECTOR - CREEPED OUT, WOOLFBLOOD, DCI BANKS, SHERLOCK
Coming into see the actors at ActUpNorth was a real treat. Such a fun and interesting bunch and a great opportunity to see those up and coming actors in the north.

RAE HENDRIE

CASTING ASSOCIATE - DUBLIN MURDERS, LUCKY MAN, PRIME SUSPECT 1973
An absolute joy of excellent students, with great mannerisms and preparation skills. Leeds, you rocked!

SONIA ALLAM CDG

CASTING DIRECTOR - LOCK UP ABROAD, DETECTORISTS, TWO DOORS DOWN, EVERMOOR
Working with ActUpNorth is always a pleasure. It's always great to see such talented and diverse individuals from an array of backgrounds come together in one room.

SOPHIE PEARSON

CASTING ASSOCIATE - JOJO RABBIT, 11TH HOUR, JOURNEYS END
I had a fantastic time being welcomed by the ActUpNorth members, who shone as a true testament to the talent we currently have up north. Seeing them read and getting to hear a little about everybody's journey made it all the more special. A real talent hub, and one to be proud of.

EZRA TREN-HUMPRIES

ASSISTANT CASTING DIRECTOR EMMERDALE
I had a great time working with you guys - a really interesting and varied group of actors and you guys were friendly and professional throughout!

SETH MASON

CASTING ASSOCIATE - THE SPANISH PRINCESS, WORLD ON FIRE, HUMANS, MR SELFRIDGE
Be a part of the next intake for classes in Leeds, Liverpool, Manchester or Online
Acting Classes Manchester
ActUpNorth Manchester
Unit G & H
4th Floor
8 Lower Ormond Street
Manchester
M1 5QF
ActUpNorth Liverpool
Unit 325
3rd Floor
QD Business Centre
Norfolk Street
Liverpool
L1 0BG
ActUpNorth Leeds
Matrix House
Goodman Street
Leeds
LS10 1NZ
ActUpNorth Online
If you have any questions about our online acting classes get in touch today